Home Staging Tips For Selling Your Home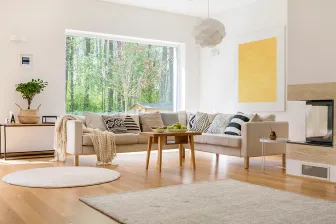 Home staging can be a powerful tool in the sale of your house. Not only does it draw in potential buyers, but it may help you receive top dollar for your property as well.
Staging also aids potential buyers in visualizing themselves living in a home. It allows them to visualize how they would personalize it and make it more livable.
Declutter
One of the most crucial home staging tips for selling your property is decluttering and organizing your belongings. This will make your property more appealing to potential buyers and increase its value in the process.
It can be easy to accumulate items that you no longer require or use. Therefore, it is essential to evaluate each item and decide if you can part with it or not.
Eliminate clutter as the first step in decluttering your home. Although this can be a challenging process, the results will be worth it in the end.
Additionally, if you plan to sell your home, create bins for items that could be donated or sold. This will make the decluttering process simpler and guarantee that only items in your home which you use, love or add value to your life are present.
Remove Unpleasant Smells
It's essential to eliminate unpleasant odors from your home as soon as possible. These can be a major turnoff for potential buyers and have an adverse effect on the value of your house.
Some odors can be difficult to eliminate, but there are ways of combatting them. If your kitchen stench is particularly strong, try baking soda or vinegar as a deodorizer.
Pet odors can be challenging to eliminate. Make sure you clean up after your pets and vacuum regularly in order to minimize odors.
If a strong smell is persistent, you might need to invest in new carpeting or repaint the walls and ceilings. Alternatively, an ozone machine that eliminates odors may help combat lingering smells.
Clean Up
Before beginning a home staging project, Joe Hayden – a real estate agent from Louisville, Kentucky – recommends that you declutter and organize your property. Doing this will enable potential buyers to envision it as their own space and make an offer on it.
He emphasizes the importance of decluttering your home, as it dramatically affects what potential buyers see when viewing photos online or in person. Clear away small kitchen appliances from countertops, tidy up kids' toys and try to minimize photos and precious heirlooms.
When staging your home, don't forget to spruce up the exterior. After all, this is what buyers see when they arrive for a showing and should give off an impression that you have taken good care of the property. Mow lawns, trim bushes and trees, power wash siding and walkways if needed and ensure everything looks spotless.
Put Away Personal Items
When selling your home to a prospective buyer, it's essential to remove any personal touches that make the space feel unique. This applies especially to heirlooms, family photos, souvenirs and religious symbols that you have in the space.
A great rule of thumb is to reduce your belongings by 50%. While this may seem like a daunting task, the end result will be worth it in the end. Get organized and find suitable storage solutions for each item; from hiding small items away in bins to neatly stacking clothes inside closets, you can make moving easier when moving out from an old residence much smoother and faster for yourself and those close to you. Keeping everything under wraps will make all the difference for an easier transition for both of you in no time!
Remove Rugs
Rugs can make a significant impact on the aesthetic and atmosphere of any room. Not only do they make small spaces appear larger, but they also help to anchor furniture in place and provide additional comfort for your feet – especially on hardwood floors! Rugs also add an extra layer of protection from dirt and wear as you navigate your way around each day.
Before staging your home for sale, it's essential to remove rugs from the rooms as they won't look presentable in photos or walk-throughs. Don't want potential buyers stepping all over your bath mat or small hallway runner which could distract them and cause discomfort. If selling is on your mind, reach out to Nazmiyal to learn more about our home staging services! We would love to assist in setting up your property so it sells quickly and successfully!